Nestify, our Airbnb Management at your service.
We know how stressful hosting can be, we've done it ourselves. We offer you complete management so you never have to do it again.
Nestify is first and foremost a team of experts, who tailor its strategy to your needs and goals. Our strategy combines the best of technology with our knowledge and experience, to create a high-end and personalized experience for our landlords and their guests.
We typically deliver 30% more rental income to property owners compared to regular, long-term lets. Remove the stress, and let our full Airbnb property management service give you back time, so you can spend it doing the things you love.
Attractive listing creation and professional photographs

Daily price adjustments

Guest check-in and check-out

Booking request management and guest communication 24/7

Guide and instructions specific to your property

Hotel services: fresh linen, quality cleaning, toiletries refill

Maintenance and assistance 7 days a week
MAKE MORE MONEY
Hosts can earn 70 - 120% more than renting their home residentially. We optimise the pricing to ensure maximum earnings.
STRESS FREE
We handle everything for you. Guest communications, 24hr check­-in, cleaning, linen, restocking and more.
FLEXIBLE
It's your home. Rent it on your terms. You decide when the property is available for bookings.
Your trusted short term rental management in Brighton
Brighton is a beautiful coastal town in the bustling new modern city of Brighton and Hove. Located in the historic county of Sussex, in south-east England. Being a world-famous seaside resort isn't the only appeal. Its amazing architecture, tourist attractions and beaches are a massive draw to tourists all year round. Not to mention the close proximity to London which is only 51 miles away. Due to these factors, the short-term rental market has exploded, and it is now perfect for Airbnb hosts.
Nestify can provide Airbnb hosts with a service they can trust. We are a reputable Airbnb management service in Brighton that will be your perfect companion. Taking care of all your rental details for you.
Brighton has up to 1.5 million people staying in the city overnight at some times. These are made up of 1.14 million coming from other towns and cities in the UK, and over 370,000 being foreign tourists. This is exactly why the rental market has taken off in such a big way.
The influx of tourist, international and domestic, means that around £885.9 million is generated by the Brighton tourism industry every year. This in turn contributes to over 16,000 jobs for the locals. Which in turn has created such a positive outlook for everyone living in and around the Brighton area. Brighton has 1500 – 2000 rental properties listed with Airbnb, with an ever-increasing number coming onto the market every day.
The lovely city of Brighton is such an amazing place to visit as it boasts exciting events all year round. Not only can you get lost in its wide variety of museums, theatres, concert halls, pubs, shops and restaurants, but there is a massive lively colourful vibrant outdoor scene as well.
This year the city hosts many events, giving you incredibly memorable days and nights. One of these is The Brighton Arts and Fringe Festival month. It boasts so many things to see, hear, laugh at and do and is an absolute must for any Fringe Festival enthusiast. You will also find two large events that you will find being held by The Brighton Pride which the city are always looking forward to
Everybody will be singing, dancing and partying up and down the street, having a whale of a time. Or you can just spend some quality time with your loved ones, relaxing and lazing on the beach, taking in the sea air. All the while listening to the relaxing hypnotic sounds of the waves as they gently roll back and forth
There are some things about Brighton, that not a lot of people know. Brighton was host to Great Britain's first-ever land casino which opened its doors in 1962. Along with two famous buildings there, The Brighton Sea Life Centre being the oldest aquarium in the world and The Duke of York Theatre being the oldest purpose-built cinema in Britain.
Additionally, chart-topping 70s Swedish group Abba made their success, winning the 1974 Eurovision song Contest. It was all broadcast around the world, from The Brighton Dome Concert Hall. Also, 'London by the sea,' is the nickname which is what Brighton is known by and Brighton Rock is a deliciously distinct, long piece of colourful candy, famous and sought after, around the world.
Scene for Quadrophenia, the epic 1979 British teenage movie, was shot in London and on Brighton beach seafront. It showed the movie's version of real-life events that took place on that very spot, in Brighton 1965, between the Mods and the Rockers. All set to the musical soundtrack from the hugely successful album by The Who.
When you land in Brighton there are so many attractions to see and so many things to do, you won't know where to start!
You could marvek at the sight of Brighton Palace Pier, which is undoubtedly the most famous of all the Brighton landmarks and an absolute must for any visitor. Or the I360 British airways viewing tower. Where you can have a drink in the bar while the whole observation tower moves.
Also, The Royal Pavillion is a historical palace and museum which is sure to provide a memorable day.
There's also Brighton Beach flint grotto and the Lunar beach cinema. There you can enjoy a movie on the beach. You also have the privilege of sampling The Duke of York Theatre, which is a grade II listed building, and hosts a film festival every year. Such an amazing cinema.
When you come to beautiful Brighton you will take away with you memories that will last a lifetime.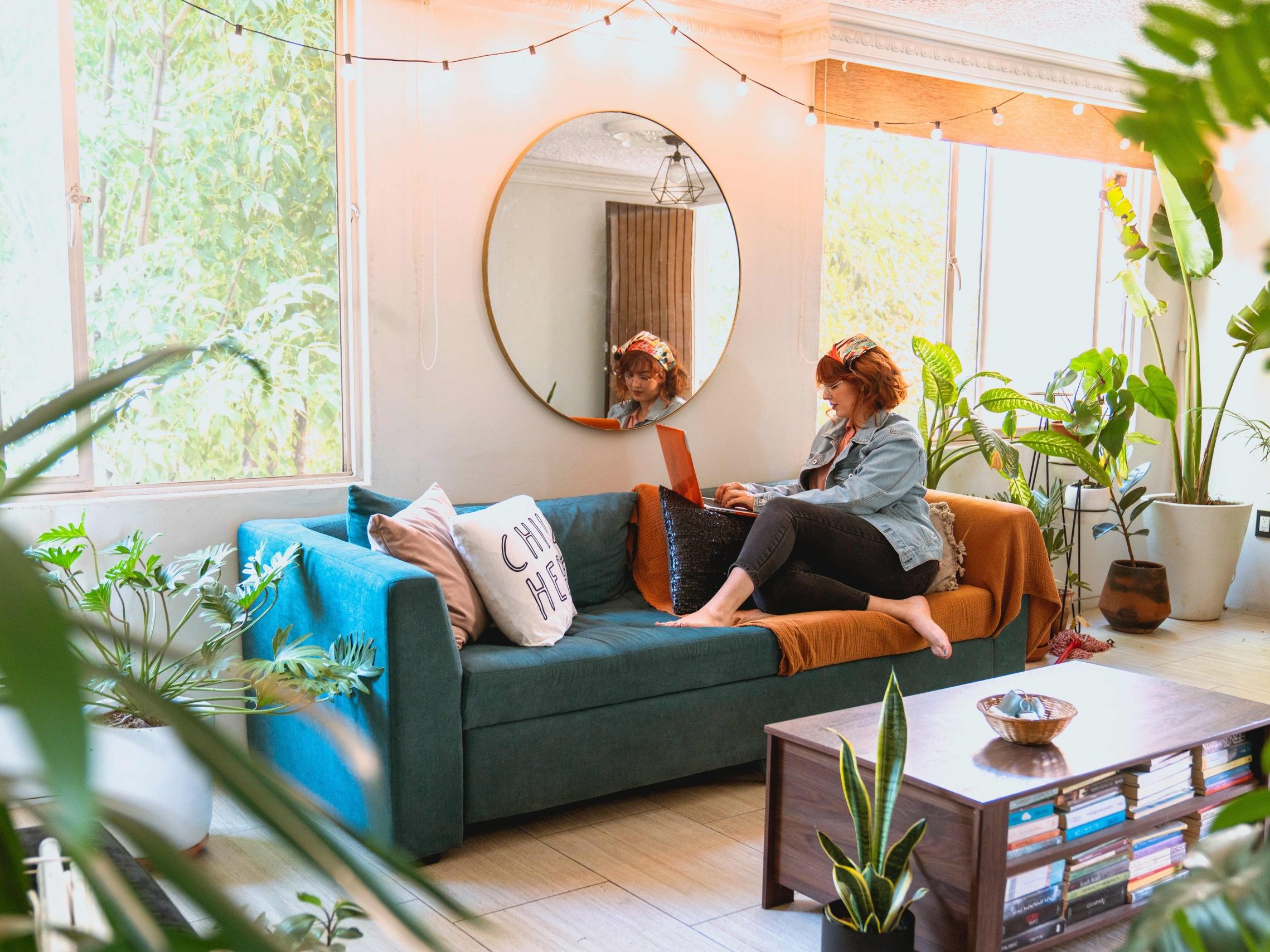 The story of Samantha
Samantha increased her income thanks to her 3 beds flat in Brighton
She sometimes works abroad for a few months in the year, and also goes on holiday frequently with her family.She wanted to share her home with the world and aimed to become an Airbnb superhost.
Increase your rental incomes in Brighton
Get your instant estimate of how much your property could earn.
Tailored letting strategies, combining short and mid-lets to help increase your income up to 30%
Powerful host dashboard, where you can view your earnings and control your calendar.
Dedicated Account Manager with expert knowledge of our product and the market
In short
Are you looking to rent your property in Brighton, but don't want the stress of short-term rental?
Trust Nestify – the Airbnb property management in the UK: We are specialists in flexible letting management: holiday and medium term let. Our teams take care of everything from professional photos, listing on the best platforms, price optimisation, guest communication and vetting, property maintenance, housekeeping and more.
Increase the profitability of your properties in Brighton with our complete Airbnb Management service!