Nestify, our Airbnb Management at your service.
We know how stressful hosting can be, we've done it ourselves. We offer you complete management so you never have to do it again.
Nestify is first and foremost a team of experts, who tailor its strategy to your needs and goals. Our strategy combines the best of technology with our knowledge and experience, to create a high-end and personalized experience for our landlords and their guests.
We typically deliver 30% more rental income to property owners compared to regular, long-term lets. Remove the stress, and let our full Airbnb property management service give you back time, so you can spend it doing the things you love.
Attractive listing creation and professional photographs

Daily price adjustments

Guest check-in and check-out

Booking request management and guest communication 24/7

Guide and instructions specific to your property

Hotel services: fresh linen, quality cleaning, toiletries refill

Maintenance and assistance 7 days a week
MAKE MORE MONEY
Hosts can earn 70 - 120% more than renting their home residentially. We optimise the pricing to ensure maximum earnings.
STRESS FREE
We handle everything for you. Guest communications, 24hr check­-in, cleaning, linen, restocking and more.
FLEXIBLE
It's your home. Rent it on your terms. You decide when the property is available for bookings.
Your trusted short term rental management in York
The beautiful, historical Cathedral City of York is located in the north of England. Situated in the old English county shire of Yorkshire and nestled between the confluence of the River Ouse and Foss. Being only 25 miles from the city of Leeds, 43 miles from Middlesbrough and 63 miles away from Manchester. This short commute along with the surrounding Yorkshire moors and amazing architecture are some of the reasons why York is so popular. With international and domestic tourists. Making this bustling northern City the perfect place to live work rest and play and also for Airbnb hosts to set up.
Nestify can provide Airbnb hosts with a service they can trust. We are a reputable Airbnb management service in York that will be your perfect companion. Taking care of all your rental details for you.
Recent figures show that about 6.9 million tourists each year travel to visit the City of York. When there they're spending around £570 million on tourism-related industries. These include such places as hotels, restaurants, bars shops and historical cultural and religious sites.
However, tourism in Yorkshire as a whole generates a whopping £9 billion per annum, creating over 225,000 jobs. Last year and the preceding years have seen over 92 million day visitors and 12.8 million that stayed at least one night in this beautiful vast epically dramatic region of Yorkshire. The facts speak for themselves.
This is one of the massive reasons alone why landlords in and around York and North Yorkshire are so busy renting out their Airbnb properties short-term and mid-term. All hosted looked after managed and taken care of by Nestify. Your one-stop for Aibnb management in York.
The Multicultural, beautiful city of York has a calendar full of vibrant gigs. Including events, festivals and shows. These include the Jorvik Viking Festival, The York races, The early music festival and the Asthetika short Film Festival. They also stage hugely popular comedy nights, exhibitions, night and day markets and much, much more. In this wonderful, colourful, enchanting historical city if you are a visitor and you grace these shores in the winter months you will not be disappointed.
This is because it's the UK's most festive city is home to the enchanting St. Nicholas fair and an abundance of Christmas activities. October sees the new 25th-anniversary show of 'Riverdance.' At the York Barbican. It is expected to be sold out every night for the whole month. With a capacity crowd of around 3400 people. Made up of 1,500 people sitting and 1,900 people standing.
Fun facts about the city include that in the year 71 CE the Romans came, conquered, occupied and took over the City of York. In the process, building a fortress and a wall, which there are traces of that remain today. Their York settlement went by the name of Eboracum. It served as the main northern military Roman headquarters until they finally withdrew in 400 CE. Historians debate that the damp cold Yorkshire weather was just too much for them. That's why they eventually left!
Roll on 400 odd years to 867 the next pleasant visitors in line were the Vikings. They came, conquered took over and ruled the city and kept it as their Northumbrian capital. The city present-day name York is derived from the Danish language and it was called Jorvik.
Then the Middle Ages came and the City of York eventually grew into a major wool trading centre. Also becoming the capital of the northern ecclesiastical province of the Church of England. A role it still holds to this day.
Fast forward a few hundred years to the 20th century and World War II came and so did the German bombers. They bombed the city and this was called the baedeker blitz. Many buildings were hit, gutted and raised to the ground. Restoration work was still going on into the 1960s.
There are just so many attractions to be seen in and around York. But one can't talk about attractions without mentioning the amazingly famous York Minster. This towers over the city and is a historical landmark and a wondrous piece of architectural heritage.
There is also The Castle Museum, The National Railway Museum and the Yorkshire air museum. The Jorvik Viking centre, York castle, York museum gardens, Yorkshire Museum and The York city walls. The list goes on and on. Any visitor that comes to the fantastic City of York upon leaving will feel like they've seen and touched a true part of history.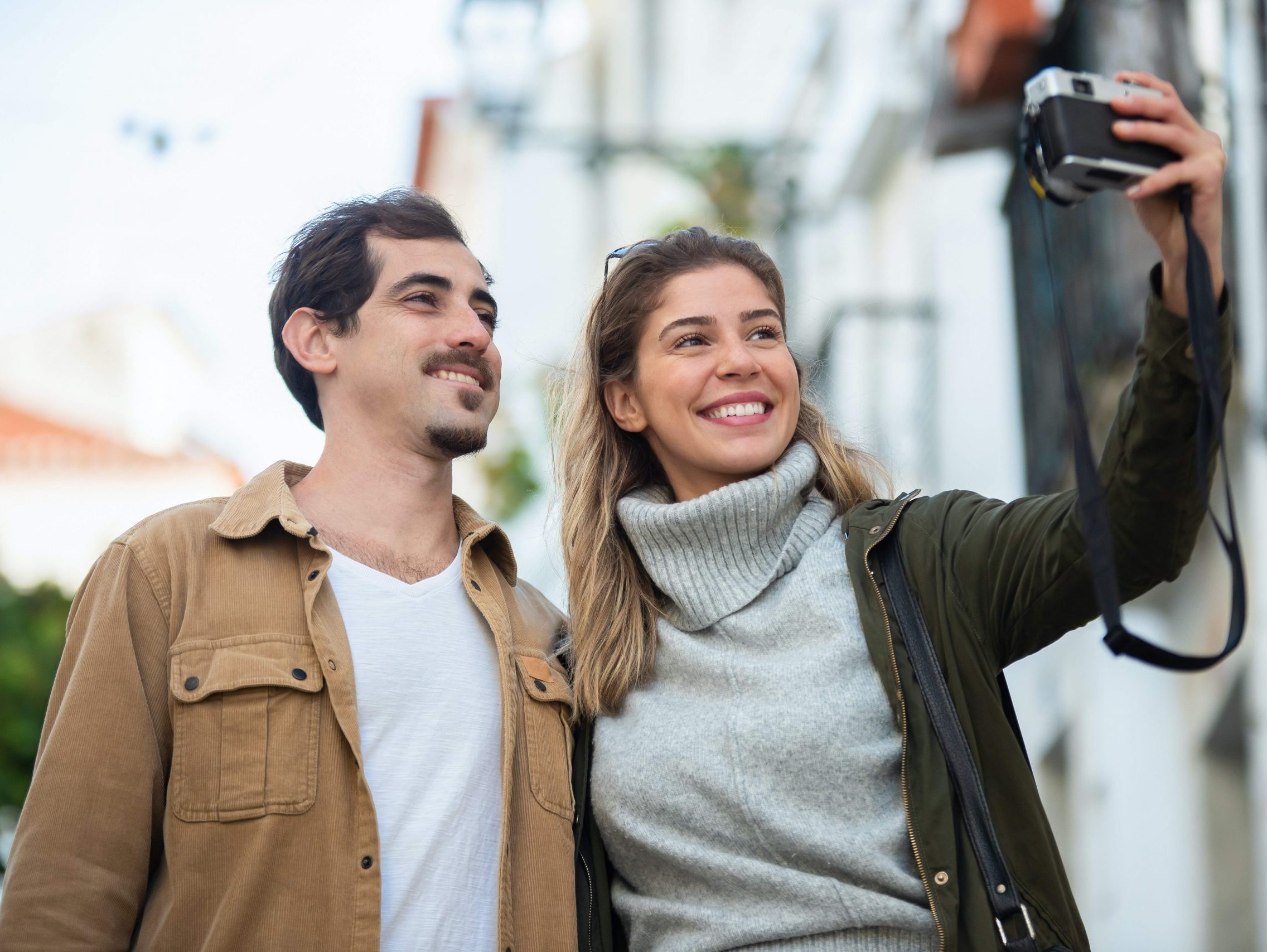 The story of Luke and Caroline
Luke and Caroline fund their overseas trip thanks to their 2 bed flat in London
They have been planning their 12-month overseas travel adventure for some time. They wanted to ensure they had their mortgage covered, whilst having some flexibility to return to their property if they needed to.
Increase your rental incomes in York
Get your instant estimate of how much your property could earn.
Tailored letting strategies, combining short and mid-lets to help increase your income up to 30%
Powerful host dashboard, where you can view your earnings and control your calendar.
Dedicated Account Manager with expert knowledge of our product and the market
In short
Are you looking to rent your property in York, but don't want the stress of short-term rental?
Trust Nestify – the Airbnb property management in the UK: We are specialists in flexible letting management: holiday and medium term let. Our teams take care of everything from professional photos, listing on the best platforms, price optimisation, guest communication and vetting, property maintenance, housekeeping and more.
Increase the profitability of your properties in York with our complete Airbnb Management service!