Nestify, our Airbnb Management at your service.
We know how stressful hosting can be, we've done it ourselves. We offer you complete management so you never have to do it again.
Nestify is first and foremost a team of experts, who tailor its strategy to your needs and goals. Our strategy combines the best of technology with our knowledge and experience, to create a high-end and personalized experience for our landlords and their guests.
We typically deliver 30% more rental income to property owners compared to regular, long-term lets. Remove the stress, and let our full Airbnb property management service give you back time, so you can spend it doing the things you love.
Attractive listing creation and professional photographs

Daily price adjustments

Guest check-in and check-out

Booking request management and guest communication 24/7

Guide and instructions specific to your property

Hotel services: fresh linen, quality cleaning, toiletries refill

Maintenance and assistance 7 days a week
MAKE MORE MONEY
Hosts can earn 70 - 120% more than renting their home residentially. We optimise the pricing to ensure maximum earnings.
STRESS FREE
We handle everything for you. Guest communications, 24hr check­-in, cleaning, linen, restocking and more.
FLEXIBLE
It's your home. Rent it on your terms. You decide when the property is available for bookings.
Your trusted short term rental management in Oxford
If you're looking for rental management in Oxford at Nestify we are your go-to. Historical Oxford is a beautiful city located in the heart of England. It's set in the Shire of the Oxfordshire countryside, also called "The city of the 'dreaming spires". The famous poet Matthew Arnold (1822-1888) penned this in his poem "Thyrsis".
Nestify can provide Airbnb hosts with a service they can trust. We are a reputable Airbnb management service in Oxford that will be your perfect companion. Taking care of all your rental details for you.
Oxford has a growing city population of around 152,450 residents and is growing year in and year out by about 9.27% per year. On average there are 16,000 visiting tourists, foreign and domestic each and every day, all year-round. Making it a very viable and attractive place for any Landlord to consider renting out their Airbnb property with Nestify.
It is a close distance from the UK's two largest cities. Only 56 miles northwest of London and 64 miles away from Birmingham. This is one of the main reasons why the short term rental market is in such high demand all year round.
Some fun facts include that the city lays claim to being the home of many famous authors. Some of them that are related to this ancient place include the world-famous: JRR Tolkien "The Lord of the Rings", Lewis Carroll, creator and author of "Alice in Wonderland" and CS Lewis, who wrote "The Chronicles of Narnia". Close to the University is the Church of St Mary the Virgin. And if you look hard enough you will find the door to Narnia with its Big Bold eye-catching fiery lion. It practically reaches out to you from the centre of its wooden core.
Another fact is during the second world war, Oxford University was where people were busy building Bombers forThe Royal Air Force. However, interestingly enough Oxford never found itself getting bombed during the war. Historians believe that the reason for this is Hitler was planning for Oxford to be his capital city of the German Reich's Nazi-run Greater Britain after he conquered it. Luckily he killed himself and lost the war.
As far as events go, Oxford always has a list as long as your arm of different ones taking place. A few to whet your appetite are the famous Oxford Castle comedy festival, CWGS War graves week tours at the Oxford Botley cemetery, and the Eid Lunch at the Kellog. But there is one big famous event in the city that has eyes on it from around the world. That is the nail-biting Oxford and Cambridge boat race along the River Thames. Around 4.8 million people on average are in viewing, with 6.2 million tuning in to watch the men's race every year.
40 of the UK's leading wine merchants and vineyards are all situated in this wonderful ancient city. The city holds an annual wine festival every September with it being easy to acquire tickets for.
Oxford is one of the oldest and most beautiful university cities in Europe. This famous University is the second oldest one in the world at 922 years old. The University of Bologna has the privilege of being the world's oldest. However, it has found itself being ranked first in the Times Higher Education World University Rankings due to its spirit of exploration. Delightful gardens are in abundance along with its courtyards. There are many museums, restaurants, bars, coffee houses, churches and famous university parks to explore. You will see these as you are walking around this highly modern but quaint old fashion-perfect English city.
It will leave you with everlasting memories and feelings like you have just stepped out of the movies. Wishing you could simply stay there forever.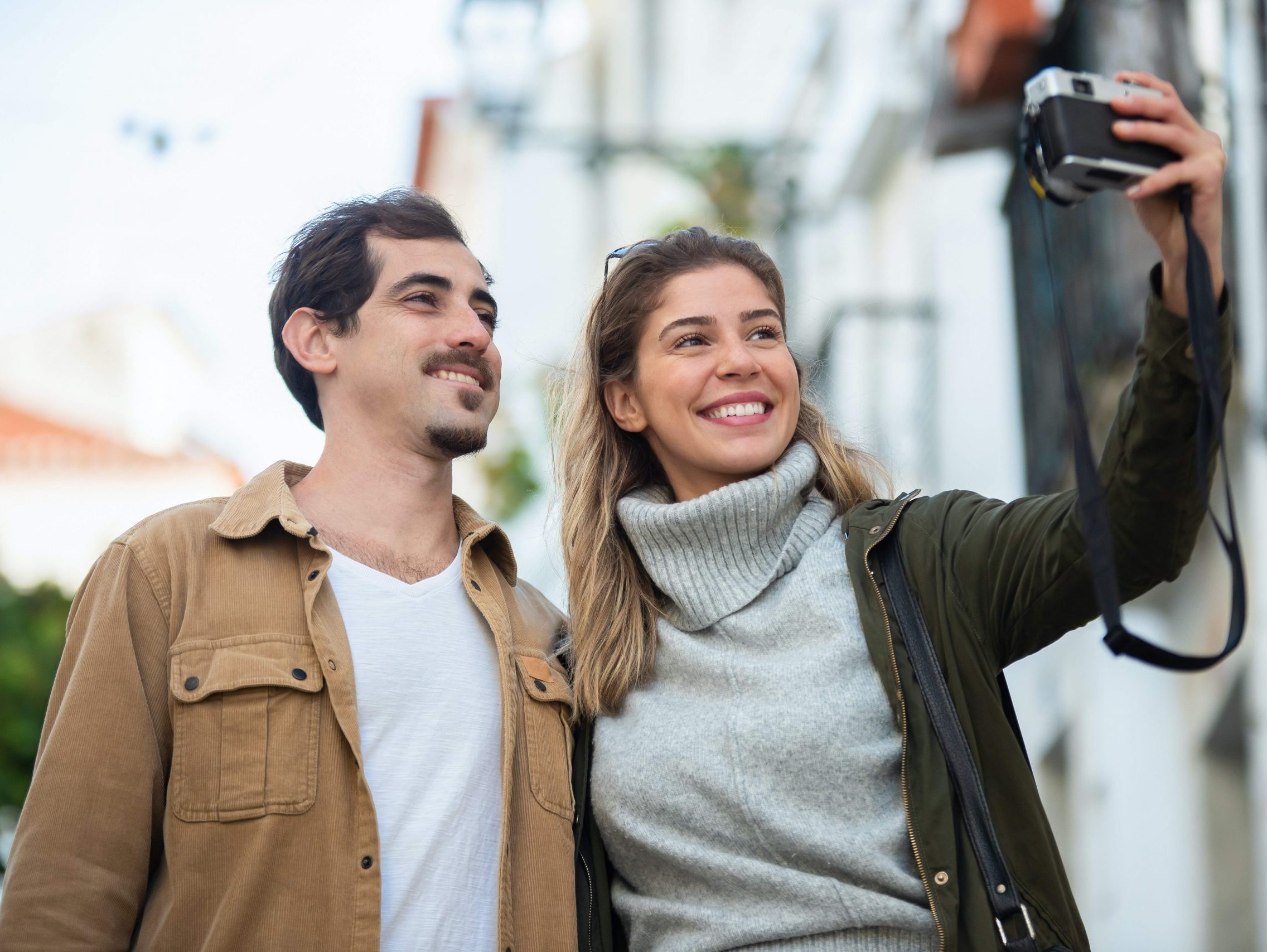 The story of Luke and Caroline
Luke and Caroline fund their overseas trip thanks to their 2 bed flat in London
They have been planning their 12-month overseas travel adventure for some time. They wanted to ensure they had their mortgage covered, whilst having some flexibility to return to their property if they needed to.
Increase your rental incomes in Oxford
Get your instant estimate of how much your property could earn.
Tailored letting strategies, combining short and mid-lets to help increase your income up to 30%
Powerful host dashboard, where you can view your earnings and control your calendar.
Dedicated Account Manager with expert knowledge of our product and the market
In short
Are you looking to rent your property in Oxford, but don't want the stress of short-term rental?
Trust Nestify – the Airbnb property management in the UK: We are specialists in flexible letting management: holiday and medium term let. Our teams take care of everything from professional photos, listing on the best platforms, price optimisation, guest communication and vetting, property maintenance, housekeeping and more.
Increase the profitability of your properties in Oxford with our complete Airbnb Management service!