Nestify, our Airbnb Management at your service.
We know how stressful hosting can be, we've done it ourselves. We offer you complete management so you never have to do it again.
Nestify is first and foremost a team of experts, who tailor its strategy to your needs and goals. Our strategy combines the best of technology with our knowledge and experience, to create a high-end and personalized experience for our landlords and their guests.
We typically deliver 30% more rental income to property owners compared to regular, long-term lets. Remove the stress, and let our full Airbnb property management service give you back time, so you can spend it doing the things you love.
Attractive listing creation and professional photographs

Daily price adjustments

Guest check-in and check-out

Booking request management and guest communication 24/7

Guide and instructions specific to your property

Hotel services: fresh linen, quality cleaning, toiletries refill

Maintenance and assistance 7 days a week
MAKE MORE MONEY
Hosts can earn 70 - 120% more than renting their home residentially. We optimise the pricing to ensure maximum earnings.
STRESS FREE
We handle everything for you. Guest communications, 24hr check­-in, cleaning, linen, restocking and more.
FLEXIBLE
It's your home. Rent it on your terms. You decide when the property is available for bookings.
Your trusted short term rental management in Liverpool
The lively vibrant heritage city of Liverpool is located in the northwest of England. It is a metropolitan borough of Merseyside. Being on the eastern side of the Mersey Estuary. Liverpool lays within the borders of West Derby in North West England's ancient county of Lancashire. And is the fifth-largest metropolitan area in Great Britain. There is a huge population of over 2.24 million inhabitants living and working in this beautiful bustling city of Liverpool.
Nestify can provide Airbnb hosts with a service they can trust. We are a reputable Airbnb management service in Liverpool that will be your perfect companion. Taking care of all your rental details for you.
Liverpool is a cultural hub and is a very popular location with many international and domestic tourists. They flock in their millions. Take last year for example, it saw around 67.3 million tourists hitting there to holiday in Liverpool and the surrounding areas. This is made up of 61 million day visitors and 5.5 million staying visitors. Making its tourism and associated industries worth an estimated whopping £4.9 billion a year. Also creating over 57,000 jobs.
The city's appeal is no secret. There are so many great places and things to do and see in this city of culture. Also, Liverpool's position on the map makes it a very quick and easy commute to Manchester at only 34 miles (55.4 km).
These factors alone make Liverpool the absolute perfect place for landlords to rent out their Airbnb properties short-term and mid-term.
Liverpool has one ginormous reputation and that is for putting on a good show. All-day and every day the city hold different events. Crowds are lining the streets waiting for entertainment. From everything from the 'Liverpool Pride march' and the 'Rock 'n' Roll Marathon' to the 'Three Cunard Cruise Liners' dancing up and down the River Mersey.
This year is going to be no exception. October and November see the 'Rugby World Cup' being held in Liverpool. Thousands of spectators and sports fanatics arriving at the city from every corner of the globe. It's said there will be an estimated 857 million TV viewers watching this event. All around the world and will be an event not to miss.
If sport isn't your thing you can immerse yourself in 'Sound City' which is held every year. It is the United Kingdom's largest digital music and film festival. Here there are a showcasing of some of the newest and most exciting breakthrough artists to grace the world stage.
Want ideas on more events? Here's another one that may interest you, the International Beatles week being held by 'The Cavern City Tours.' Every year this takes place and is a wonderful experience. It takes you on a journey into the lives and history of the Beatles. Their lives, homes, hangouts and everything else in between.
Fun facts about the city include that Liverpudlians have been living and working there since the year 1207. This was when King John founded and announced the borough. With 1880 establishing it as a city amongst the people. Another interesting fact is outside of London, Liverpool has the most grade II listed buildings. There are more museums and art galleries in Liverpool than anywhere else in the United Kingdom. Also, it has been said that Liverpool derived its name from the phrase, 'Muddy Pool.' Translated directly from the old English dialect. Not the best of names and it's a good job that they changed it!
There is no way you can talk about Liverpool without associating the place with that world-famous phenomenon, The Beatles. All four of the band members were born and raised in this city. Indeed, they first started playing and gigging in a small underground music venue called The Cavern. They then went on to conquer the world with their music. John Lennon Paul McCartney Georg Harrison and Ringo Star elevated Liverpool into the stratosphere.
There are so many attractions to see and do in Liverpool, you won't know where to start. For this simple reason Liverpool has the unique distinction of being a UNESCO world heritage site. Some of the many attractions include The Walker Art Gallery, The Philharmonic Hall, The Cavern Club, Albert Dock, Liverpool Cathedral, The International Slavery Museum and the Tate Liverpool etc. The list goes on and on…
In conclusion, all of this makes this one seriously banging cool, night and day city. Once visited it's never to be forgotten. Liverpool will stay in your heart forever.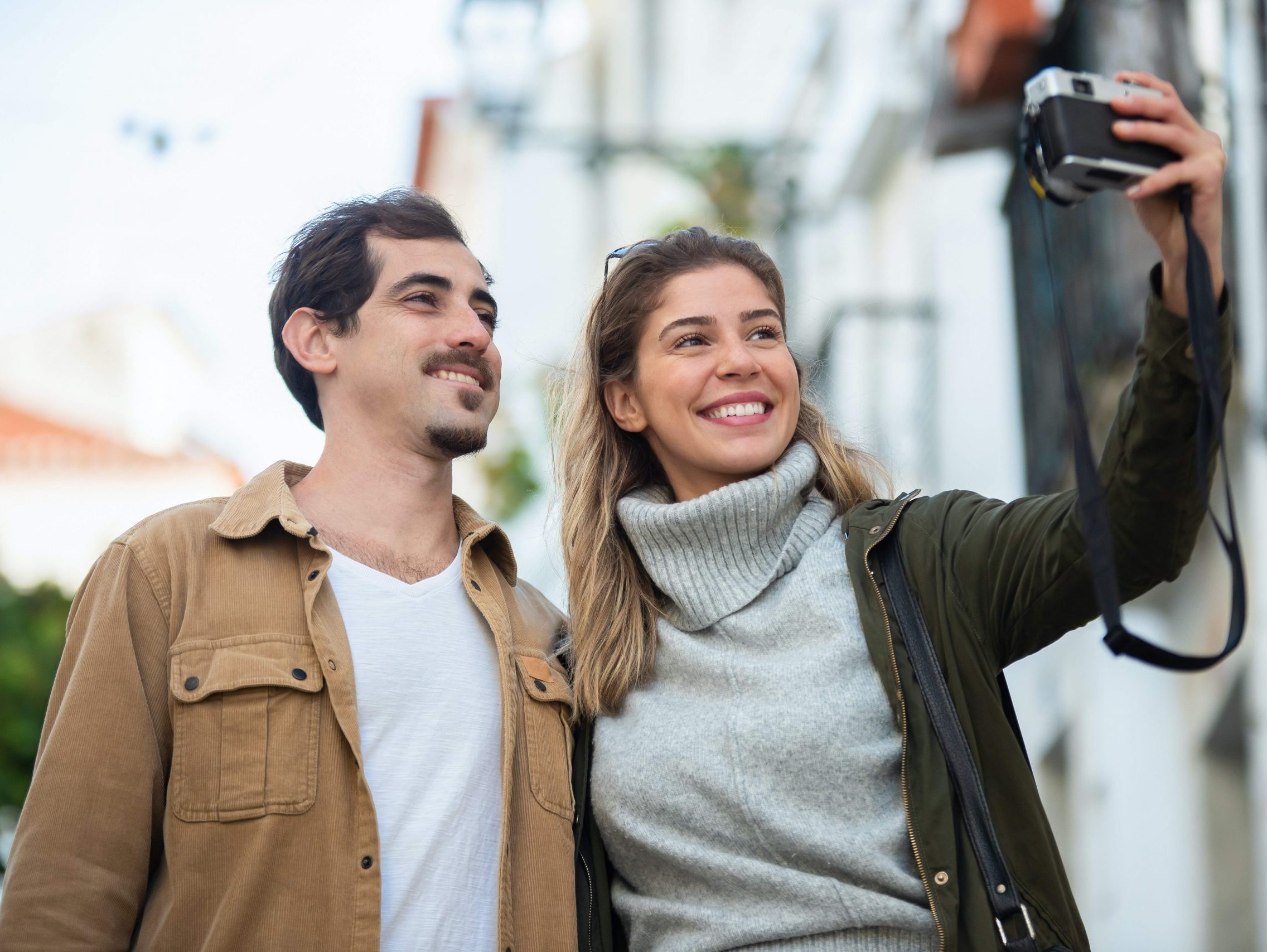 The story of Luke and Caroline
Luke and Caroline fund their overseas trip thanks to their 2 bed flat in London
They have been planning their 12-month overseas travel adventure for some time. They wanted to ensure they had their mortgage covered, whilst having some flexibility to return to their property if they needed to.
Increase your rental incomes in Liverpool
Get your instant estimate of how much your property could earn.
Tailored letting strategies, combining short and mid-lets to help increase your income up to 30%
Powerful host dashboard, where you can view your earnings and control your calendar.
Dedicated Account Manager with expert knowledge of our product and the market
In short
Are you looking to rent your property in Liverpool, but don't want the stress of short-term rental?
Trust Nestify – the Airbnb property management in the UK: We are specialists in flexible letting management: holiday and medium term let. Our teams take care of everything from professional photos, listing on the best platforms, price optimisation, guest communication and vetting, property maintenance, housekeeping and more.
Increase the profitability of your properties in Liverpool with our complete Airbnb Management service!