Nestify, our Airbnb Management at your service.
We know how stressful hosting can be, we've done it ourselves. We offer you complete management so you never have to do it again.
Nestify is first and foremost a team of experts, who tailor its strategy to your needs and goals. Our strategy combines the best of technology with our knowledge and experience, to create a high-end and personalized experience for our landlords and their guests.
We typically deliver 30% more rental income to property owners compared to regular, long-term lets. Remove the stress, and let our full Airbnb property management service give you back time, so you can spend it doing the things you love.
Attractive listing creation and professional photographs

Daily price adjustments

Guest check-in and check-out

Booking request management and guest communication 24/7

Guide and instructions specific to your property

Hotel services: fresh linen, quality cleaning, toiletries refill

Maintenance and assistance 7 days a week
MAKE MORE MONEY
Hosts can earn 70 - 120% more than renting their home residentially. We optimise the pricing to ensure maximum earnings.
STRESS FREE
We handle everything for you. Guest communications, 24hr check­-in, cleaning, linen, restocking and more.
FLEXIBLE
It's your home. Rent it on your terms. You decide when the property is available for bookings.
Your trusted short term rental management in Cardiff
Cardiff is the lively, beating heart and capital city of Wales. It's found in the historic county of Glamorgan, which is one of the 22 main areas in the country. And also lays claim to being Wales's largest city and the 11th largest in the United Kingdom. This vibrant city is also the main commerce hub and base for the Senedd. Holding most of the cultural, national institutions and is also the centre for the Welsh media. It is also home to the world-famous Cardiff University and Cardiff Metropolitan University. soon
Nestify can provide Airbnb hosts with a service they can trust. We are a reputable Airbnb management service in Cardiff that will be your perfect companion. Taking care of all your rental details for you.
Not only is Cardiff home to many colleges and universities it became the Welsh capital in 1955 and gained city status in 1905. It has a growing diverse population of over 343,467 people and is growing still more. Experts are forecasting it will grow up to 529,356 which is a rise of 0.60% by the year 2035.
The Welsh capital has always been a very popular spot for worldwide and domestic visitors. Drawing in around 22 million every year with an increase of around 5% year on and year out. Added to that it generates an annual expenditure of over £50 million. In turn, creating thousands of local jobs in the local tourism industry. From hotels to bars, clubs, restaurants, museums, public transport and Cardiff's amazing attractions.
These are some of the many reasons why landlords in and around the Cardiff area choose to rent out their Airbnb properties.
The vibrant Welsh Capital has an action-packed schedule of events running throughout the year. The largest of these annual events is to be held in Wales' national stadium. Cardiff's own Principality Stadium, hosting The 'Six Nations Rugby.' Starting on 22 March 2022 called "Super Saturday", the Match will be between Wales v Italy. The attendance for this is expecting to be over 65,000 people. With an estimated audience of around 9.5 million people expected to view the match on TV from every corner of the planet.
Or if theatre is your thing then the 'Wales Millenium Centre' is due to put on a showing of the all-time golden age 'greats' of musicals called 'The King and I.' This Musical includes one of the finest scores ever written by Rogers and Hammerstein. Including a cast of over 50 world-class actors and hosting a full-scale orchestra.
Then there is the 'Tafwyl.' This is the capital's annual Welsh language arts & culture festival at Bute Park. It's a free Welsh party for everyone to come and enjoy. Lastly, December sees The RHS Flower Show at the Garden Hyde Hall…and that's not it…there are many more events.
The medieval city of Cardiff goes by the nickname of 'City of Arcades". Due to the many amusement arcades in the city. More fun facts include a person coming from Cardiff goes by the nickname of a Cardiffer and it has more green spaces per person than anywhere else in the UK. Only about 10% of Cardiff's population actually speak the Welsh language. And a lot of people consider it as Britain's best city for cyclists.
Apart from being a great city to get on your bike and go for a ride. This wondrous city also made its fortune at the turn of the 20th Century mining for coal. Becoming the greatest exporter in the world. And many areas in Cardiff get their name from mining-related people. Such as Bute Park and the district of Bluetown. Named after Cardiffs coal trade developers, called the Bute family who also built the city's beautiful architectural civic buildings. And Wales, in general, has more castles per square mile than anywhere else in the world. Oh and Rugby is their national sport!
As well as the many events Cardiff has to offer each year, this great historic city has a great number of attractions to be seen. Some of them being St. Fagans National Museum of History and The National Museum of Cardiff. Also the world-famous 'Castell Cotch.' This is a special piece of architectural history. And we can't talk about Cardiff without mentioning Bute Park, Principality Cardiff Stadium, Wales Millenium centre, Bay Art Gallery, Caerphilly Mountain and Cardiff Castel…It has been said to visit Cardiff is to visit a piece of medieval history. It touches your heart and gently whispers on your soul.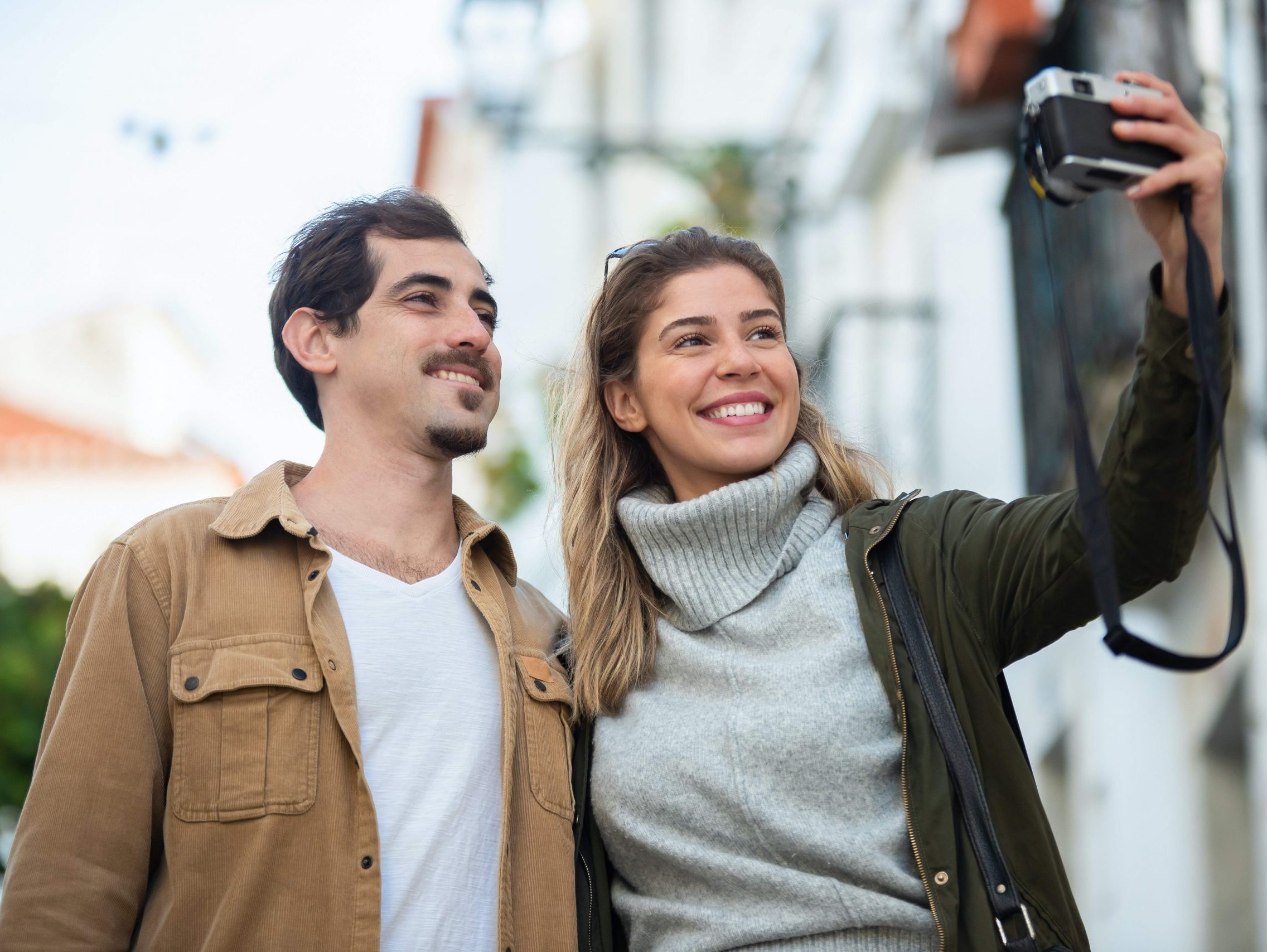 The story of Luke and Caroline
Luke and Caroline fund their overseas trip thanks to their 2 bed flat in London
They have been planning their 12-month overseas travel adventure for some time. They wanted to ensure they had their mortgage covered, whilst having some flexibility to return to their property if they needed to.
Increase your rental incomes in Cardiff
Get your instant estimate of how much your property could earn.
Tailored letting strategies, combining short and mid-lets to help increase your income up to 30%
Powerful host dashboard, where you can view your earnings and control your calendar.
Dedicated Account Manager with expert knowledge of our product and the market
In short
Are you looking to rent your property in Cardiff, but don't want the stress of short-term rental?
Trust Nestify – the Airbnb property management in the UK: We are specialists in flexible letting management: holiday and medium term let. Our teams take care of everything from professional photos, listing on the best platforms, price optimisation, guest communication and vetting, property maintenance, housekeeping and more.
Increase the profitability of your properties in Cardiff with our complete Airbnb Management service!