Nestify, our Airbnb Management at your service.
We know how stressful hosting can be, we've done it ourselves. We offer you complete management so you never have to do it again.
Nestify is first and foremost a team of experts, who tailor its strategy to your needs and goals. Our strategy combines the best of technology with our knowledge and experience, to create a high-end and personalized experience for our landlords and their guests.
We typically deliver 30% more rental income to property owners compared to regular, long-term lets. Remove the stress, and let our full Airbnb property management service give you back time, so you can spend it doing the things you love.
Attractive listing creation and professional photographs

Daily price adjustments

Guest check-in and check-out

Booking request management and guest communication 24/7

Guide and instructions specific to your property

Hotel services: fresh linen, quality cleaning, toiletries refill

Maintenance and assistance 7 days a week
MAKE MORE MONEY
Hosts can earn 70 - 120% more than renting their home residentially. We optimise the pricing to ensure maximum earnings.
STRESS FREE
We handle everything for you. Guest communications, 24hr check­-in, cleaning, linen, restocking and more.
FLEXIBLE
It's your home. Rent it on your terms. You decide when the property is available for bookings.
Your trusted short term rental management in Birmingham
The busy, metropolitan city of Birmingham is the second-largest city in the United Kingdom and one of the largest cities in Europe. It is located in Britain's heartland. Better known as 'The Midlands" or in Birmingham's case 'The West Midlands.' It is approximately 100 miles (160 km) away from London. Also known as the social-cultural financial and commercial centre of the Midlands. It's a beautiful, bustling industrial 24/7 hour city that never sleeps.
Nestify can provide Airbnb hosts with a service they can trust. We are a reputable Airbnb management service in Birmingham that will be your perfect companion. Taking care of all your rental details for you.
Birmingham is the most populated city in the United Kingdom with around 1.07 million people. Holding a diverse range of people. Hailing from every country, religion and culture known to man. Whenever an international tourist lands in the UK they always find that Birmingham is a welcoming, friendly city that they have to go and visit. That is why the city has about 41 million tourists, international and domestic every year.
Due to these factors, this makes Birmingham such a good choice for Landlords choosing to rent out their properties. Whether it's short or midterm with Airbnb hosted, at Nestify we are your perfect companion with rental management in Birmingham.
This year sees the return of The Birmingham International Dance Festival (BIDF). A famous festival showing off dance and movement from around the globe. Produced by 'Dance Exchange" this is a 2 part event. As part of this big event, the Birmingham Royal Ballet has 2 new short films. "The Burning Building" by Javier de Frutos and "City of a Thousand Trades" by Miguel Altunaga. These are having their world premiere and are both screenings at Birmingham Repertory Theatre.
To go along with that, May sees the opening of the new RAF Museum Cosford's outdoor airfield. There will be massive hangars packed full of aircraft for you and the whole family to see. This is a great event not to miss. In July there is an event being held there called 'Summer of Fun n' Flight.' Every time you return you will discover something new. On average this fantastic RAF Museum receives over 401,477 visitors passing through its gates every year. And those gates first opened to the public on 01 May 1979.
For something completely different, you can take the 'Curious about Birmingham Tour.' Consisting of 2 guided, fun-packed heritage walks with an optional treasure hunt. So in conclusion, you can see you're being spoiled for choice for activities.
Fun facts of the city include the world-famous detective board game 'Cluedo' being invented there. The inventor lived in a house on Brighton Road. On the wall there is a plaque honouring him and his world-famous game.
Another fact is one involving the towers at Edgbaston Water Works. These were the inspiration for the famous JRR Tolkien's twin towers in his novels Lord Of The Rings and The Hobbit. Tolkien was writing both of them in Birmingham. Another author, The Reverend Wilbert Awdry, wrote the famous Thomas the tank engine children's books at a church in Kings Norton.
Not only that but Birmingham has seen many world-famous pop acts spanning decades. UB40, Duran Duran, Musical Youth, Roy Wood and Steel Pulse to name a few. Birmingham also has the famous distinction for being the birthplace of heavy metal. Pioneers Black Sabbath and Judas Priest both hail from the city as well as the world-famous Ozzy Osbourne!
Other famous people coming from the city include Jasper Carrot, Cat Deeley, Nigel Mansel, Tony Hancock and Toya Wilcox.
Lastly, as far as location goes, Birmingham is completely landlocked. It is 140 miles (190 km) from any beach or seaside resort making it the city which is most far away from them.
Whilst in Birmingham you will have so many amazing attractions to choose from. Here are a few to whet your appetite: The Birmingham Museum and Art Gallery, the Natural Sea Life Centre, the Black Country Living Museum. The Birmingham Botanical Gardens…the list goes on and on.
What is that famous saying? There are so many things to do but not enough time to do it? This will sum up your lovely, memorable stay in the beautiful city of Birmingham.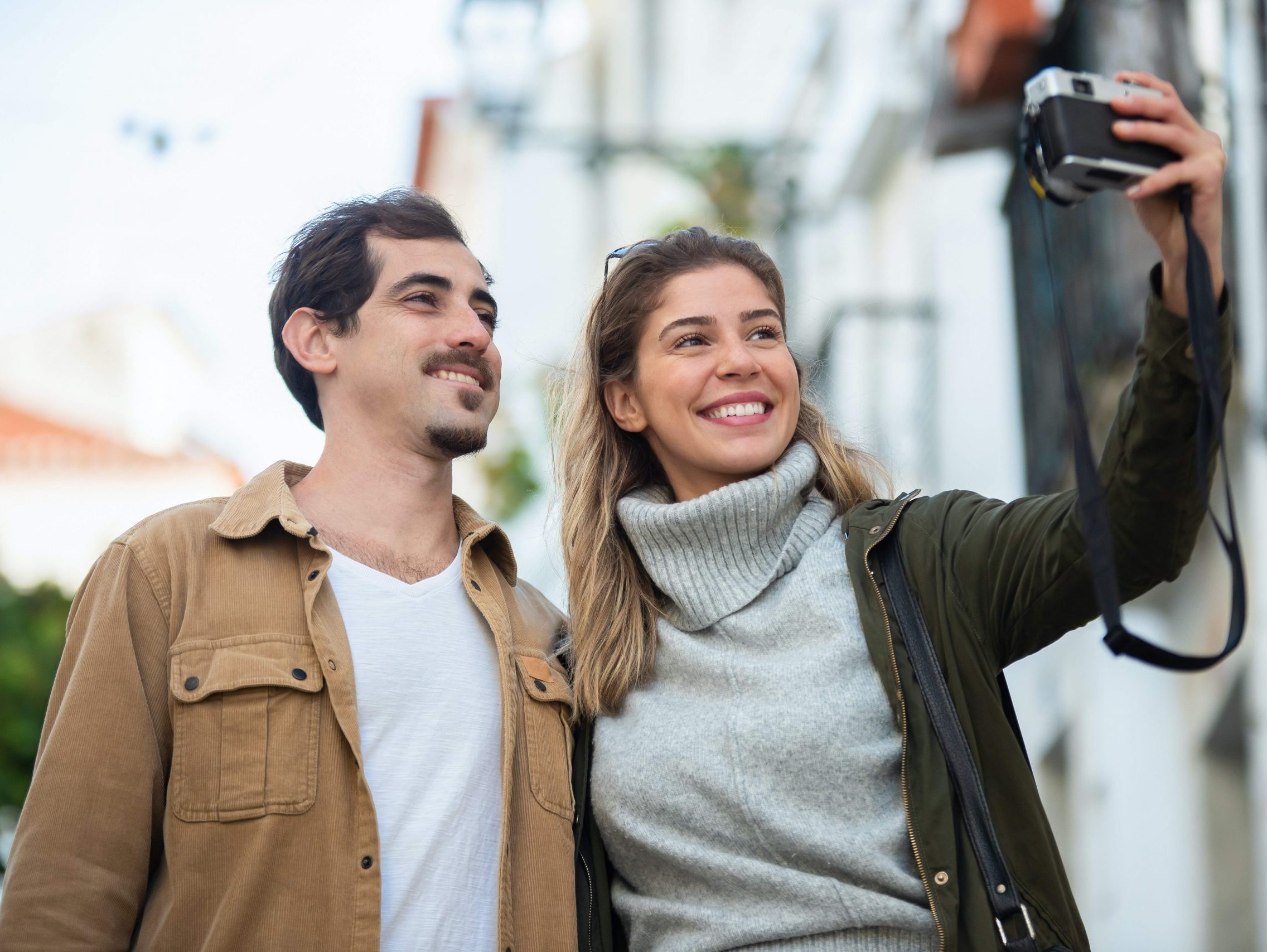 The story of Luke and Caroline
Luke and Caroline fund their overseas trip thanks to their 2 bed flat in London
They have been planning their 12-month overseas travel adventure for some time. They wanted to ensure they had their mortgage covered, whilst having some flexibility to return to their property if they needed to.
Increase your rental incomes in Birmingham
Get your instant estimate of how much your property could earn.
Tailored letting strategies, combining short and mid-lets to help increase your income up to 30%
Powerful host dashboard, where you can view your earnings and control your calendar.
Dedicated Account Manager with expert knowledge of our product and the market
In short
Are you looking to rent your property in Birmingham, but don't want the stress of short-term rental?
Trust Nestify – the Airbnb property management in the UK: We are specialists in flexible letting management: holiday and medium term let. Our teams take care of everything from professional photos, listing on the best platforms, price optimisation, guest communication and vetting, property maintenance, housekeeping and more.
Increase the profitability of your properties in Birmingham with our complete Airbnb Management service!